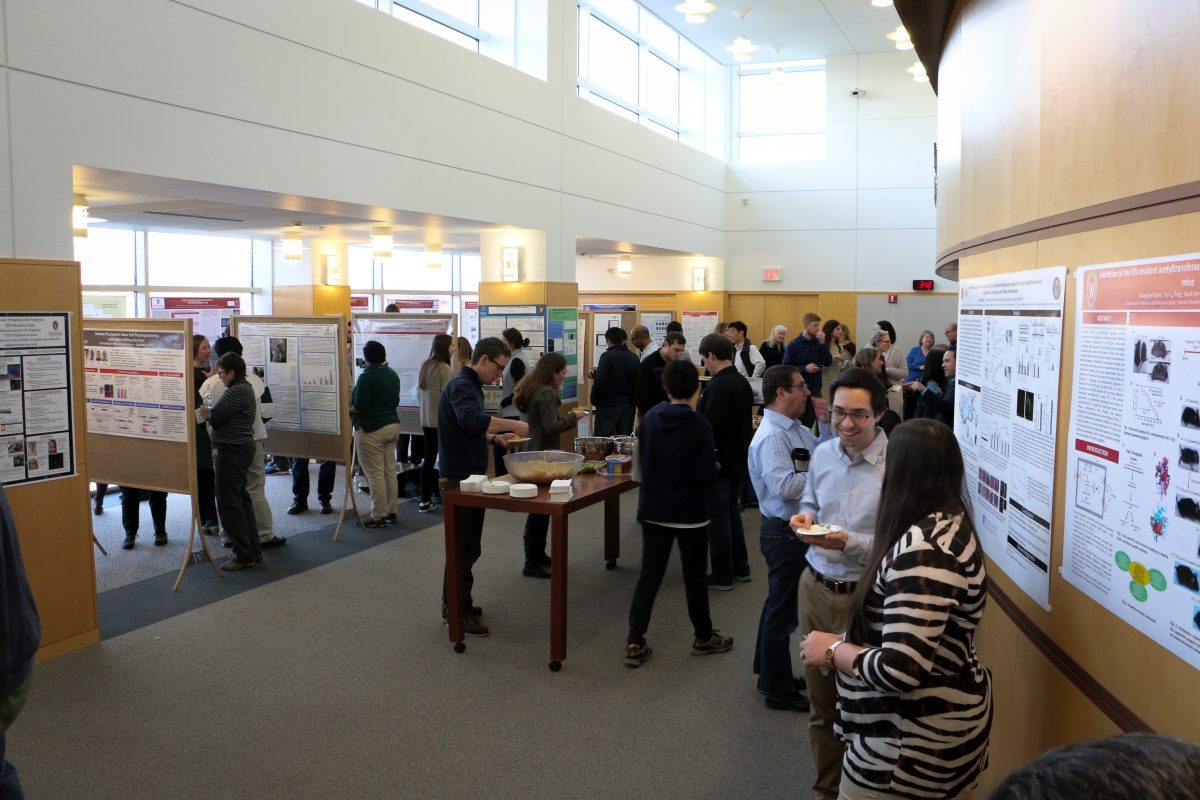 The Waisman Center hosted their annual poster fair on Thursday, Dec. 6. The well-attended event featured nearly fifty posters highlighting the interdisciplinary research of students, graduates and investigators working at the Waisman Center.
This event gives researchers an opportunity to showcase what they have been working on and mingle over their findings with the public as well as others working at the Waisman Center.
Bradley T. Christian, the associate director of the Intellectual & Developmental Disabilities Research Center (IDDRC), co-Director of the Brain Imaging Core, and Director of PET Physics at the Waisman Brain Imaging Lab, remarked, "I think the poster fair is incredibly important because it gives all of the different Waisman Center investigators an opportunity to see what everyone else is doing, and it gives them the ability to see the potential collaborations. It's a real opportunity to extend our research."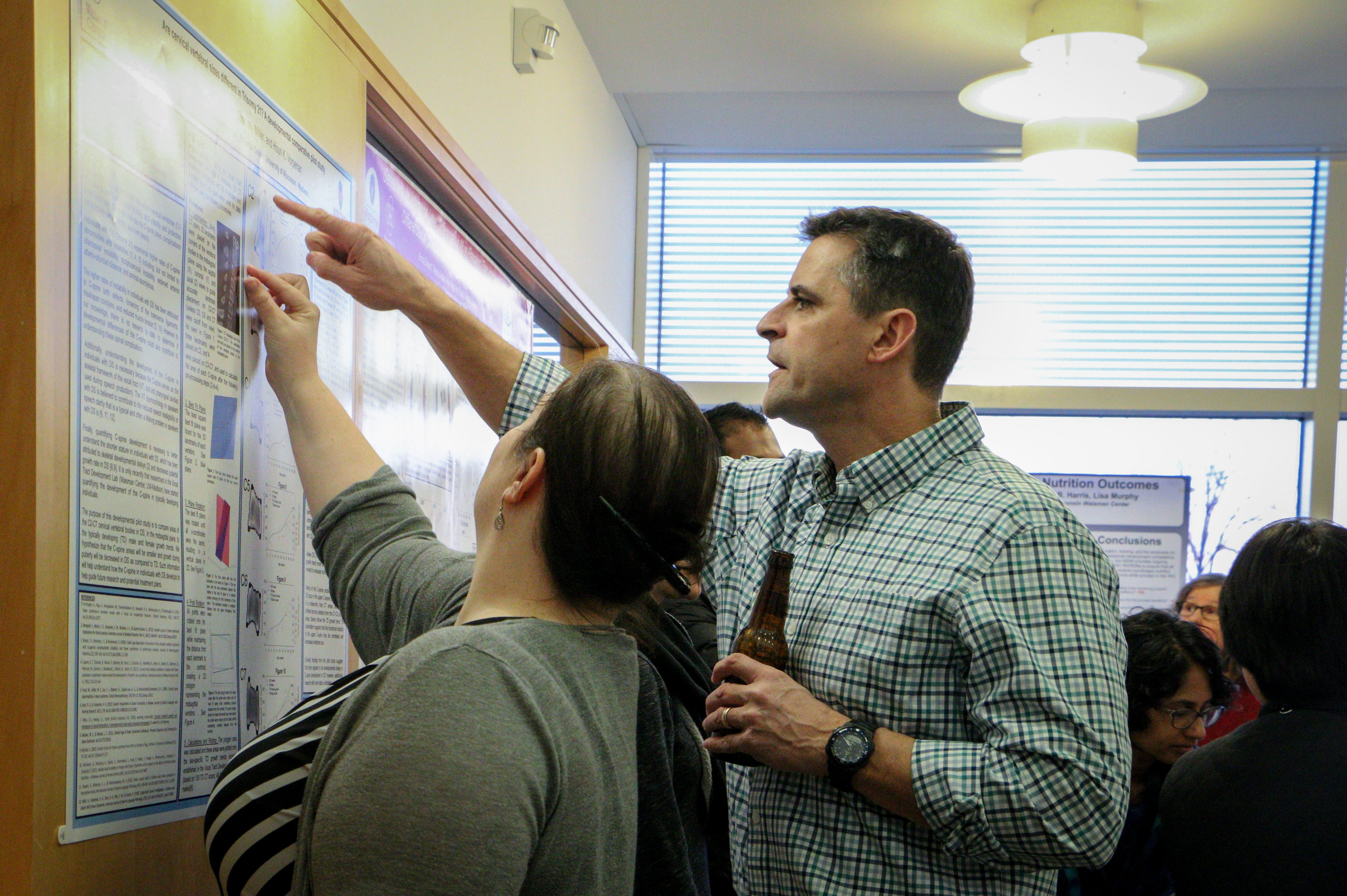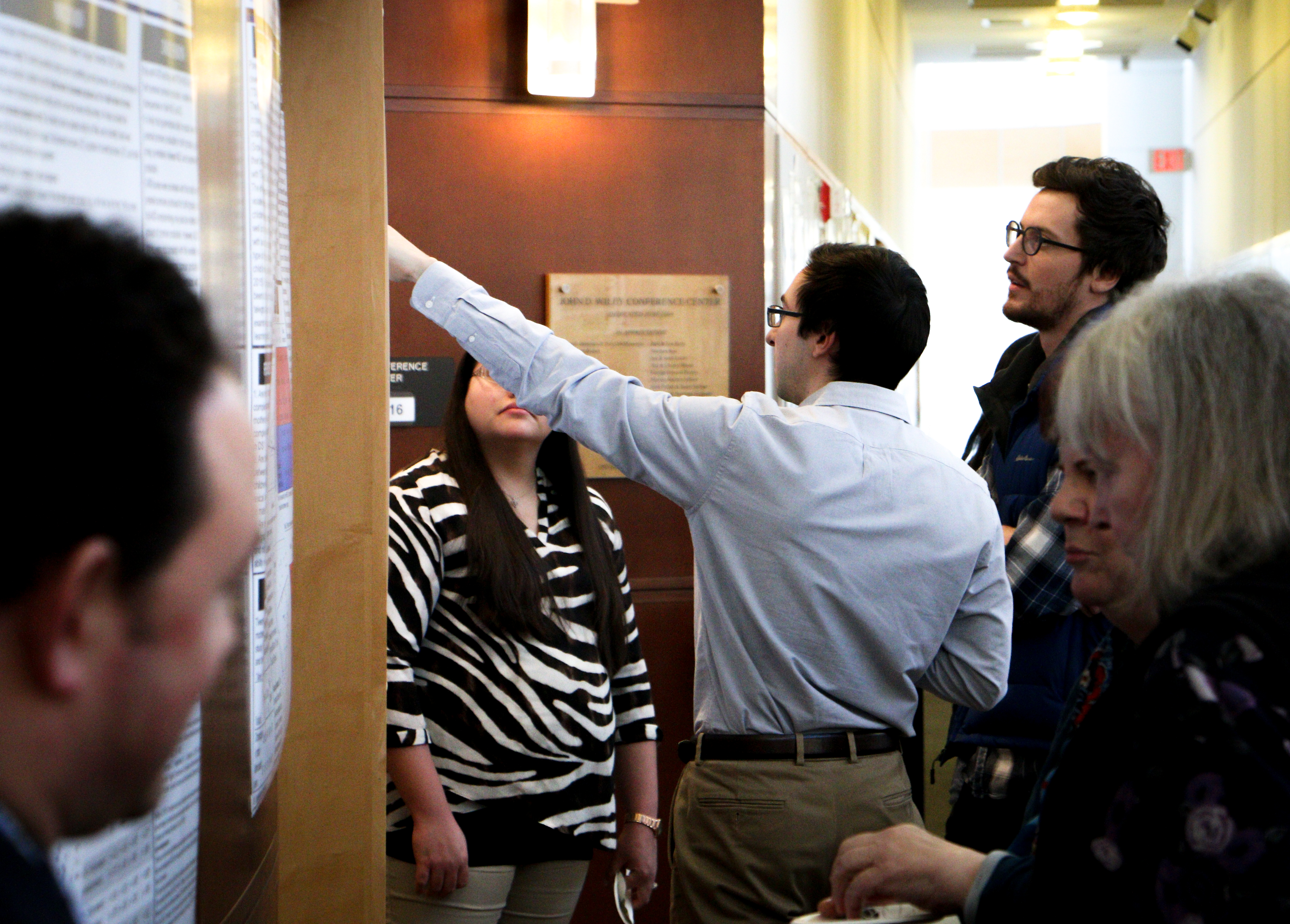 The poster fair encourages the various departments of the Waisman Center to reach out to each other and learn about the research that is being done in other areas, Christian says, adding that it is especially beneficial for researchers and lab members to attend.
"It brings everyone together, and then you have to ability to talk to others and let them explain their research," he said. "I think it's important that all PIs [principal investigators] encourage their researchers and lab members to come here and bring everyone in the Waisman Center together to see all the exciting research that's going on."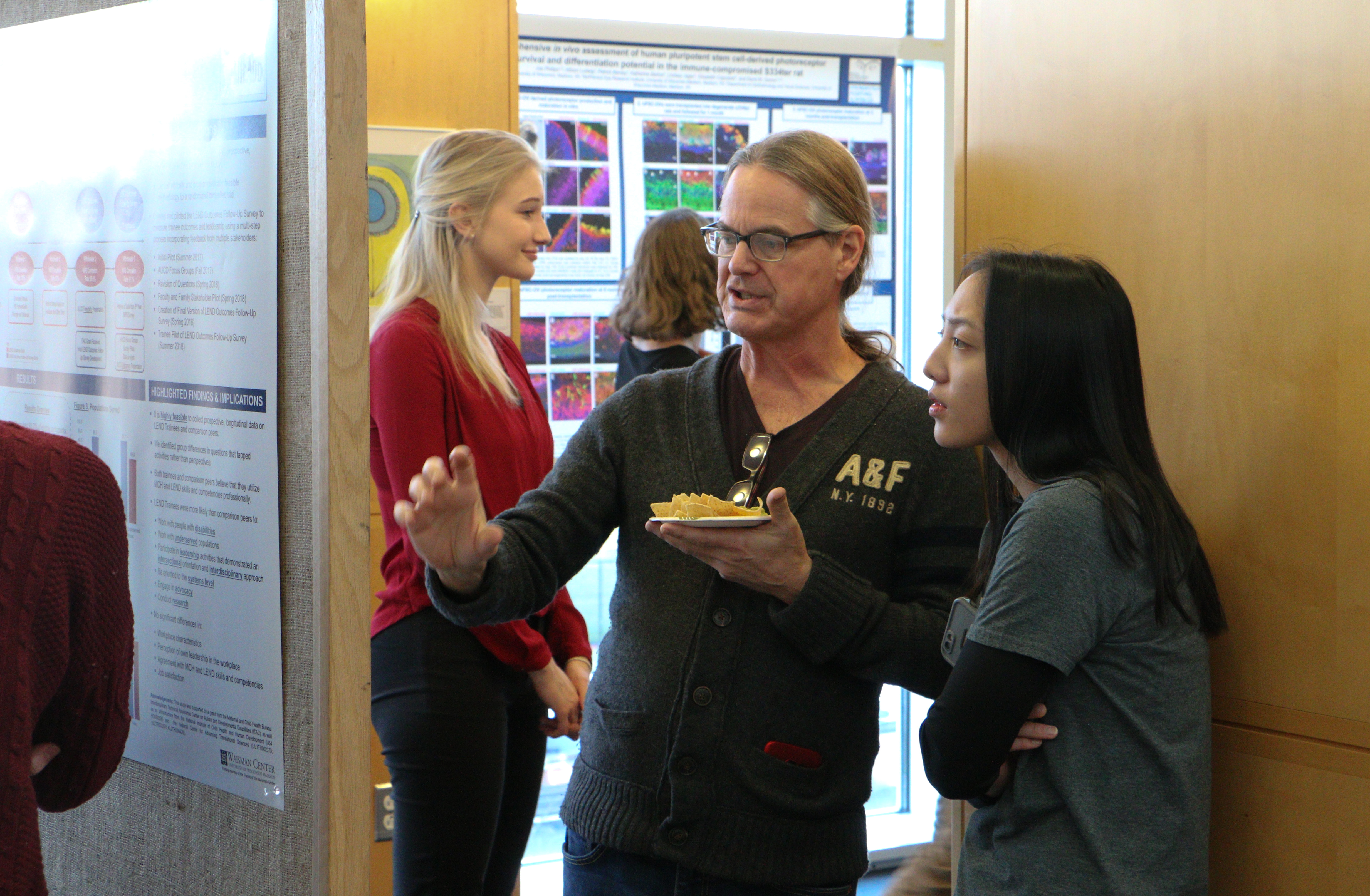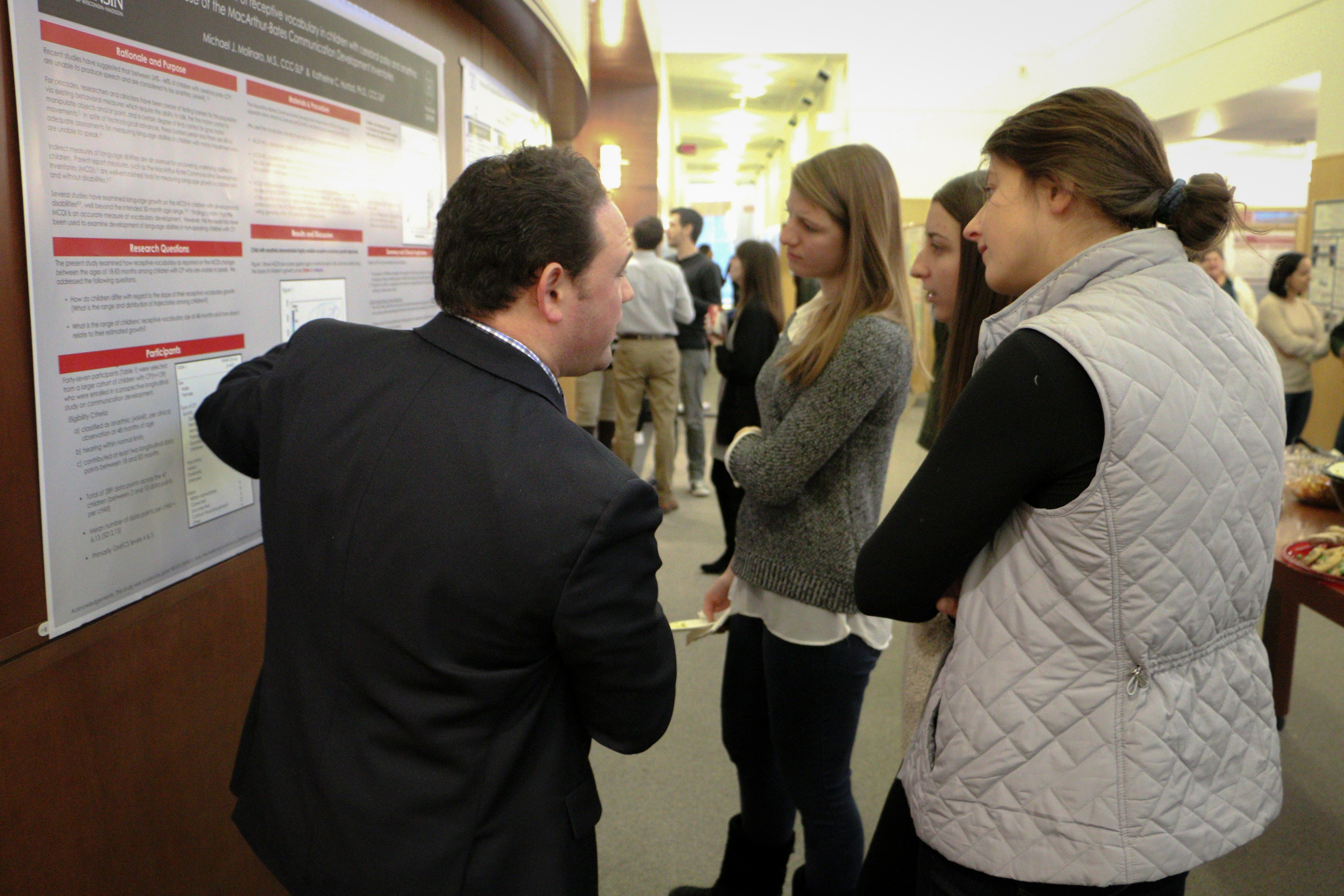 As a UW graduate student, Isabella Starling Alves also sees the poster fair as a beneficial event for students like herself. "It's good to see the research and to see all of the amazing things that are done here that I had no idea about," she said. "For me it was really good because I can share all my experiments with people who can understand what I'm doing and then give me feedback and make me think about how I can apply this to real world, education, or even improve my research passion and come out with new experiments."
The poster fair, which takes place near the end of the fall semester, has been hosted at the John D Wiley Conference Center for the past 11 years.