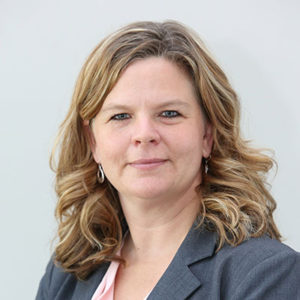 UW–Madison's Karla Ausderau, an assistant professor in the School of Education's Department of Kinesiology and Waisman Center investigator, has been awarded a COVID-19 Response Research and Education Award from the Wisconsin Partnership Program (WPP) at the UW–Madison School of Medicine and Public Health.
Ausderau's project, titled "Implications of COVID-19 on Service Delivery, Health, and Well-Being for People with Intellectual and Developmental Disabilities," will address significant health disparities and marginalization experienced by people with intellectual and developmental disabilities (IDD) that have been exacerbated by the COVID-19 pandemic. The project will elucidate the impact of COVID-19 on the health and well-being of people with IDD, evaluate current responses to address this impact, and provide recommendations to guide service delivery to better meet the needs of this often-underserved population.
The Wisconsin Partnership Program's COVID-19 Response Research and Education Grant Program, through the Partnership Education and Research Committee, supports innovative research and education projects that address a wide range of ongoing health consequences of the pandemic.
Ausderau's award is among six new grants totaling $1.1 million that were awarded to investigators at UW–Madison to address the ongoing health challenges of COVID-19 in Wisconsin. The newly awarded projects address the long-term consequences of COVID-19 among racial and ethnic minorities and vulnerable populations, testing and safety in schools, and basic science research.
The new awards build upon Wisconsin Partnership Program's initial COVID-19 Response Grant Program, bringing its total investment to more than $6 million in 44 grants to community partners and researchers to strengthen the resilience of Wisconsin families and communities, deepen understanding about COVID-19, and inform approaches to prevention and treatments.
Learn more and view the full list of new grant awards on the WPP webpage.