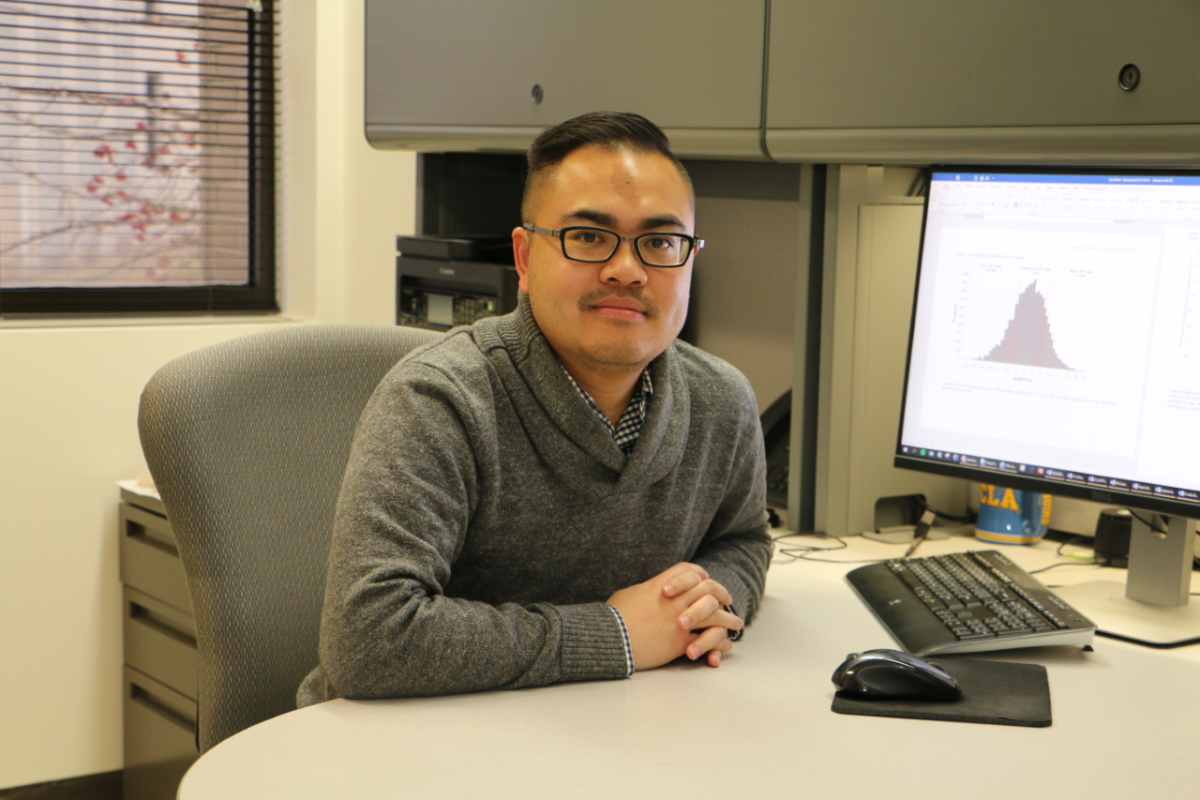 By Charlene N. Rivera-Bonet, Waisman Science Writer
James Li, PhD, associate professor of psychology and a Waisman Center investigator, has been awarded the inaugural A.A. Alexander Professorship in recognition of his significant collaborations between the Departments of Psychiatry and Psychology at UW-Madison.
This professorship alternates every five years between the psychology and psychiatry departments, with the purpose of recognizing and strengthening collaborations between the two. "I credit these collaborations in advancing my science and helping me to become a tenured professor," says Li. "I am honored to be able to leverage my new role as the A.A. Alexander Professor of Psychology and Psychiatry to strengthen our existing ties and forge new opportunities for collaboration, especially for our more junior colleagues who I believe will benefit from these collaborations as I did."
The endowed professorship was established by Aristotle A. Alexander, PhD. Alexander did his undergraduate and graduate studies in the UW-Madison Department of Psychology before joining the faculty of the UW Department of Psychiatry where he served for 27 years.
Li's research focuses on how genes and environmental factors work independently or together to influence variation in child social and behavioral development. The goal of his research, which sits at the intersection of psychology and psychiatry, is to bridge the gap between genetics and neuroscience and prevention and intervention of psychopathology and externalizing disorders. Li is also the co-PI of the Waisman Center core grant's signature research project focused on how children with autism spectrum disorder (ASD) develop attention-deficit/hyperactivity disorder (ADHD) over time. The study integrates functional genomics, stem cells, brain imaging, and neurobehavior.
"I believe that a good reason why the UW Departments of Psychiatry and Psychology have maintained such a strong tradition of collaboration is because we share the same overarching mission," says Li. With this new professorship, Li hopes to strengthen the existing research and mentoring ties between the two departments, and create new opportunities for collaborations.
Particularly, Li aims to advance analysis of big data, facilitate high-quality training of students in both research and in clinical practice, improve graduate student admissions into clinical realms with a more transparent and standardized admissions process, and serve as an asset for faculty recruitment and retention for both departments.
"As the A.A. Alexander Professor," says Li, "I look forward to working with my colleagues in psychiatry in conducting innovative research and training our next generation of psychologists and psychiatrists to work side-by-side, for the betterment of our state and our society at-large."
| | |
| --- | --- |
| Your support makes a difference. Donate now to advance knowledge about human development, developmental disabilities, and neurodegenerative diseases through research, services, training, and community outreach. | DONATE NOW |