By Emily Leclerc, Science Writer, Waisman Center
A newer cancer drug may also be a treatment option for a leading intellectual and developmental disability. Fragile X syndrome (FXS) is the most common form of inherited intellectual disability. Caused by a mutation in the gene FMR1, FXS results in developmental delays, learning disabilities, and is often accompanied by social and behavioral issues. At the moment, there is no cure for FXS. But, a new study by Waisman investigator Xinyu Zhao, PhD, professor of neuroscience at the University of Wisconsin-Madison and graduate student Sahar Javadi Novashnagh, presents more evidence to support the drug Nutlin-3 as a potential candidate as a treatment for FXS.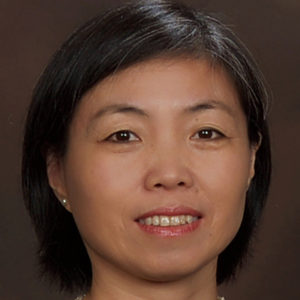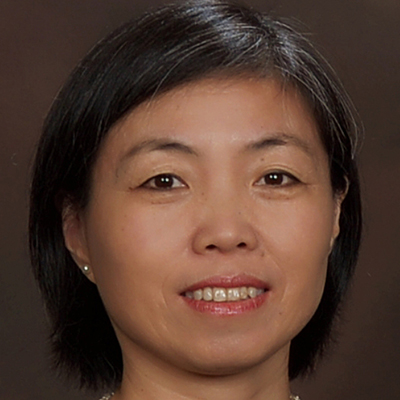 Their paper – 'Sustained correction of hippocampal neurogenic and cognitive deficits after a brief treatment by Nutlin-3 in a mouse model of Fragile X Syndrome' – which was recently published in BMC Medicine, comes from a long line of FXS research from Zhao's lab. Initially, Zhao and her lab were looking to see if neurogenesis was impaired in FXS mouse models. Neurogenesis is the process through which new neurons are formed in the brain from stem cells and is important in adult brains for memory and learning.
"We found that, indeed, adult neurogenesis is impaired in the [FXS] mice. They produce fewer new mature neurons and they also have a learning memory deficit," Zhao says. "That was our first paper [in 2010]." As the research evolved, Zhao and her lab unraveled more details of the intricate pathways involved in the neurogenesis deficit and resultant cognitive impairments. The mutation in the FMR1 gene that causes FXS, results in a lack of the FMRP protein that the gene codes for which, in turn, causes a cascade of changes that imbalances the pathways that control adult neurogenesis. In particular, the imbalances result in the overexpression of the protein MDM2. The MDM2 protein is involved in the maturation process of neural stem cells.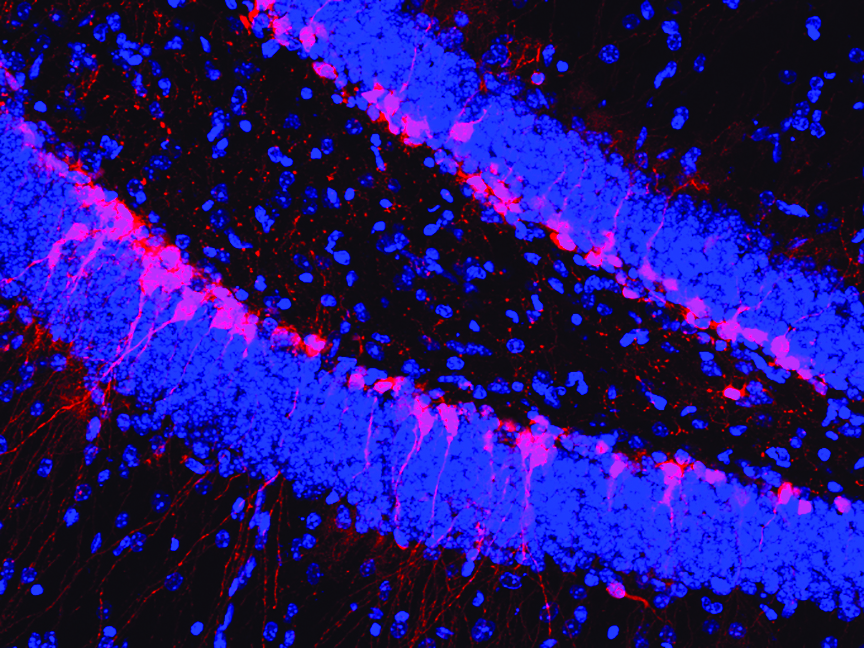 "Our paper published in 2016 led by Dr. Yue Li a postdoctoral fellow then (now a professor at Tianjin University of Traditional Chinese Medicine in China) showed that FMRP is important in repressing this protein called MDM2. So, when FMRP is gone, there is too much MDM2," Zhao says. She then considered if they could reduce the activities of MDM2, maybe that could rebalance the pathways and stabilize the neurogenesis. "We decided to use a clinical trial drug called Nutlin-3 to inhibit the MDM2 and it turns out it works really well in both cultured neural stem cells and when injected in the mice," Zhao says.
In the FXS mouse models, Nutlin-3 was able to rescue the animal's neurogenesis and reverse the cognitive and behavioral deficits in both young adult and older adult mice which they show in the 2018 paper led also by Dr. Yue Li. Zhao and Li are co-inventors on a patent for this discovery filed by the Wisconsin Alumni Research Foundation.
An important question in drug discovery is how long the treatment effect of the potential drug can last. Dr. Li and then new graduate student Javadi decided to investigate whether or not the effect of Nutlin-3 is long lasting. This new paper led by Javadi, who completed the study after Dr Li's departure, outlines their findings in response to this question which revealed that four months after the Nutlin-3 injections, the mice did not display any cognitive or behavioral impairments.
When Zhao and Javadi investigated why Nutlin-3 was having this long-lasting effect, their findings were surprising. The drug was altering the microenvironment surrounding the neural stem cells and their differentiated new neurons rather than intrinsic properties of the new stem cells. Zhao says that stem cells in the brain are heavily influenced by their microenvironment and it plays a large role in them functioning properly.
"This lab and other labs have shown that stem cells, like neural stem cells, can be more affected by environmental cues than intrinsic cues," Javadi adds. "For example, depression, stress, exercise, and similar things all affect the [neurons' microenvironment]. Their microenvironment plays an important role."
For Javadi, this type of research is exciting and holds potential for future discoveries. "We believe that the stem cells in an adult brain can generate new neurons and even astrocytes. This neurogenesis after birth can hold a lot of potential. If there is an injury in the brain, maybe those cells can be mobilized to help treat those injuries. The brain is famous for really low regenerative capabilities so this source of neural stem cells is very exciting," Javadi says.
This study utilizes the growing knowledge of neural stem cells in order to show the long-lasting restorative effect of Nutlin-3 and contributes to Zhao's growing collection of research backing Nutlin-3 as a potential drug candidate for the treatment of FXS. Even with the research's continued positive results, there is a long way to go before Nutlin-3 can become a viable FXS treatment. Zhao explains that mouse brains are less complex than human brains and contain many differences that could affect Nutlin-3's effectiveness in humans. There are also many molecular mysteries left to unravel around the effects Nutlin-3 has on neurons. Zhao will continue researching Nutlin-3 as a potential treatment for FXS.
This work was supported by grants from the National Institutes of Health (R01MH118827, R01MH116582, R01NS105200 to X.Z., R01NS064025, R01AG067025, U01MH116492 to D. W., U54HD090256 and P50HD105353 to the Waisman Center), Jenni and Kyle Professorship to XZ, Wisconsin Distinguished Graduate Fellowship to SJ.
| | |
| --- | --- |
| Your support makes a difference. Donate now to advance knowledge about human development, developmental disabilities, and neurodegenerative diseases through research, services, training, and community outreach. | DONATE NOW |