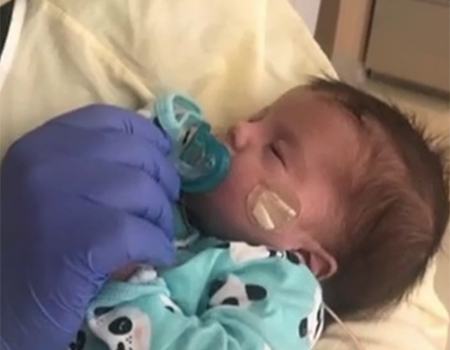 Since 1978, more than 2.5 million Wisconsin babies have been touched by the University of Wisconsin–Madison within their first few days of being born.
These newborns have had their dried blood spot samples tested at the Wisconsin State Laboratory of Hygiene (WSLH) on the University of Wisconsin–Madison campus for a variety of rare, serious disorders that, left untreated, can lead to severe health issues and sometimes death. All these disorders are unrecognizable at birth by routine physical examination and require specialized laboratory testing to detect.
Every year about 125-140 of these babies will be confirmed to have one of these serious disorders.
The Wisconsin Newborn Screening (NBS) Program is a collaborative partnership between the WSLH at UW–Madison, the Wisconsin Department of Health Services, hospitals, midwives, physician consultants, genetic counselors and nutrition professionals from around the state. It is a comprehensive public health program encompassing initial specimen collection and transportation by birth hospitals and midwives, disorder identification through screening testing at the WSLH, confirmatory testing at hospitals/clinics and, if needed, treatment. Many of the disorders can be treated with medical intervention or special diet management.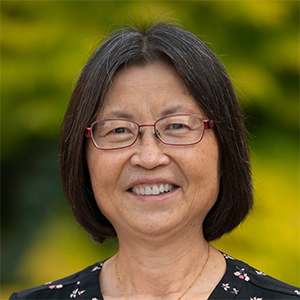 "Newborn screening is life-saving and life-changing because it can help babies begin life healthy," explains Mei Baker, WSLH newborn screening laboratory director, UW professor of pediatrics and Waisman Center affiliate.
When newborn screening testing was consolidated at the WSLH in 1978 there were fewer than 10 disorders on the newborn screening panel and it stayed that way until the late 1990s when tandem mass spectrometry technology enabled WSLH scientists to simultaneously identify multiple disorders in one blood spot.
The number of disorders on the panel increased to 14, then 21 and 28 in a matter of a few years. Testing technology advances continued and now WSLH scientists test for 48 disorders, with two being added in just the last few years and another is being considered for addition.
Spinal Muscular Atrophy (SMA) affects the motor neurons in the spinal cord that send signals to the muscles to tell them what to do. When these nerves are defective, muscles don't do their job, and become wasted. People with SMA may have difficulty walking, eating, and breathing because of insufficient muscle function. Since October 2019 when the WSLH started screening for SMA, 18 newborns have been identified and confirmed to have the disorder, and all have received appropriate treatment with most of them receiving gene therapy.
Pompe Disease is a lysosomal storage disorder that can damage the body's muscles leading to impaired mobility, as well as impaired breathing and heart function. Newborn screening for Pompe disease started in January 2022, and so far five newborn babies have been identified with Pompe disease. Two FDA-approved drugs are available to treat the disease.
X-linked Adrenoleukodystrophy (X-ALD) is a genetic disorder primarily affecting males that mainly affects the nervous system and adrenal glands. The myelin sheath that protects nerves in the brain and spinal cord can deteriorate, reducing the ability of the nerves to relay information to the brain. X-ALD can result in severe childhood cerebral adrenoleukodystrophy (CCALD). Early detection and subsequent treatment are key as left untreated these children usually live only a few years after symptoms begin. X-ALD screening is being considered for addition.
"As knowledge of the causes of genetic disorders increases, detection technologies advance, and better treatment regimens emerge, we expect that more diseases will be added to the NBS panel," Baker said.
| | |
| --- | --- |
| Your support makes a difference. Donate now to advance knowledge about human development, developmental disabilities, and neurodegenerative diseases through research, services, training, and community outreach. | DONATE NOW |
---
Learn more about the Waisman Center's 50th Anniversary, including events, history, stories and images:
50 Years | 1973 - 2023
---