The Waisman Center has a long history of excellent and remarkable leadership. Each director of the center has played a pivotal role in advancing Waisman's research, service, training, and outreach efforts. This article highlights the Waisman Center's directors, both past and present, that have allowed the center to proudly follow its mission of advancing knowledge of human development, developmental disabilities, and neurodegenerative diseases.
Terrence Dolan (1982 – 2002)
Terrence R. Dolan received his PhD in 1966 in an inter­disciplinary program of psych­ology, physiology, and anatomy at the University of Texas, Austin. From 1970-1976, Dolan was affiliated with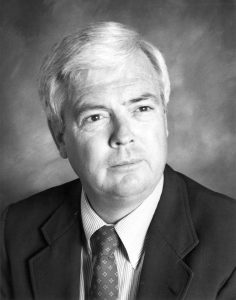 the Loyola University of Chicago, serving as professor of psychology, assistant dean of the Graduate School, and director of Loyola's Parmly Research Institute. Prior to beginning his tenure at the Waisman Center, he was a Von Humboldt fellow and directed the National Science Foundation's Sensory Physiology and Perception Program in Washington, D.C. In May 1982, he was appointed director of the Waisman Center, UW-Madison and professor in the departments of neurology and psychology.
Over the course of the next two decades, Dolan made many lasting contributions to the Waisman Center. He broadened the center's research programs in numerous areas including expanding the center's research on neurodegenerative disease and the emerging fields of stem cell biology and gene therapy; facilitated partnerships between the Waisman Center and the public and private sectors through the establishment of the Waisman Board of Visitors; and guided the planning and development of the north tower expansion project that included a biomanufacturing facility and a brain imaging center. During this time, Dolan served in leadership roles on the international and national levels, including presidency of the International Association for the Scientific Study of Intellectual Disabilities and of the Association of University Centers on Disabilities. In February 2001, Dolan began a leave of absence to assist Saudi Arabia in building a national research center on childhood diseases and disabilities. While guiding the evolution of the center as executive director, he also worked as principal scientist at the King Faisal Specialist Hospital and Research Centre in Riyadh.
He retired from UW-Madison in May 2002. He passed away in December 2020 at age 80.
Marsha Mailick (2002 – 2015)
Marsha Mailick, PhD, was appointed director of the Waisman Center in September 2002. She received her BA in psychology and sociology from the University of Wisconsin-Madison and her Ph.D. in social welfare from Brandeis University. She spent 10 years on the faculty of Boston University before coming to the Waisman Center in 1988 as a professor in the School of Social Work.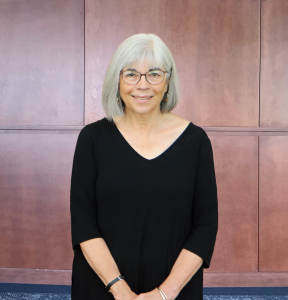 An international authority on families of people with developmental disabilities, Mailick' s research focuses on the life course trajectory of individuals with an intellectual or developmental disability (IDD), and how the family environment affects and is impacted by individuals with an IDD. She conducts multiple lines of research within this topic. One, ongoing for more than 30 years, is the study of changes in behavioral phenotype of specific neurodevelopmental disorders such as autism, fragile X syndrome (FXS), and Down syndrome during adolescence, adulthood, and old age. She also studies how family environments affect the development of individuals with an IDD in all stages of life, and conversely how their parents or siblings are affected. Other research includes a longitudinal study of autism, epidemiological studies of the permutation of the gene associated with FXS, how family environments predict outcomes in midlife and old age for individuals with Down syndrome, and the use of machine learning to better understand and diagnose FXS. Mailick was also the founding vice chancellor for research and graduate education.
She currently is emeritus vice chancellor for research and graduate education at the University of Wisconsin-Madison and continues her line of research. She has authored more than 130 publications, and has received many honors and awards, including the Distinguished Research Award of The Arc and the Christian Pueschel Memorial Research Award of the Down Syndrome Congress.
Albee Messing (2015 – 2018)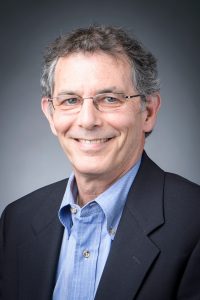 Albee Messing, VMD, PhD, is a Waisman Center investigator and professor emeritus of comparative biosciences at the University of Wisconsin-Madison. Messing joined the UW faculty in 1985 and has been a Waisman Center investigator since 1998. Messing was the interim director of the Waisman Center from 2014 until 2015 before assuming the director role from 2015 to 2018.
Messing's research focuses on Alexander disease, a rare, progressive, and typically fatal neurological disorder that causes deterioration of the white matter in the brain. In 2001, Messing and his colleagues discovered the genetic mutation that causes Alexander disease. His discovery opened up the entire field of research on the condition and was responsible for a boom in research into the protein GFAP that is heavily involved in the disease pathology. His lab has also developed several crucial animal models of the disease that have significantly advanced knowledge of the condition. Messing is an internationally known expert in Alexander disease. Today, a potential treatment for the disease that was developed and tested in Messing's lab, is currently in human clinical trials with the company Ionis.
Messing has authored more than 120 research papers, 29 book chapters, a full book on Alexander disease, reviews, and editorials. He continues to support the Alexander disease community through his research pursuits, dedicated social media following, newsletter, and podcast. He earned a bachelor's degree in biology from Yale and a VMD and PhD in experimental pathology from the University of Pennsylvania.
Qiang Chang (2018 – present)
Qiang Chang, PhD, is the current director of the Waisman Center and a professor of medical genetics and neurology. Chang joined the Waisman Center in 2007 as part of a cluster hire initiative focused on translational neuroscience research. Before becoming director in 2018, Chang was the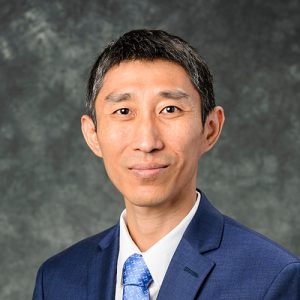 associate director of Waisman's Intellectual and Developmental Disabilities Research Center.
Chang's research pursuits focus on Rett syndrome, which is a rare and debilitating neurological disorder that primarily affects girls. The disorder heavily impacts brain development and results in rapid loss of coordination, speech, and use of the hands. Chang's lab is currently concentrating on understanding the role of the MeCP2 protein and gene in the nervous system as mutations to this gene are responsible for Rett syndrome. He has contributed several important discoveries of MeCP2's role and how it is impacted in Rett syndrome. His research then extends to a translational angle where his lab is working to develop potential treatments and therapies for the condition. The basic research around MeCP2 in Chang's lab helps lay the foundation for treatments in the future. Chang is considered an internationally renowned expert in Rett syndrome. He continuing to expand his research to include fragile X syndrome and autism as well.
Chang has authored more than 80 research papers alongside traveling nationwide to speak about his work and Rett syndrome. He earned his bachelor's in biochemistry and molecular biology at Peking University in Beijing and his PhD in neuroscience from the University of Pennsylvania School of Medicine. Before coming to the Waisman Center he studied neural regeneration at Boston Children's Hospital/Harvard Medical School and neurological diseases at the Whitehead Institute at MIT.