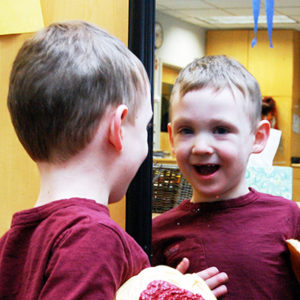 This event offers participants an opportunity to learn about research being conducted on Autism Spectrum Disorders at the Waisman Center, and to hear firsthand from a panel of people diagnosed with an ASD or their allies.
Please check the Waisman Center Events page to learn about the next Autism Day with the Experts.
Since 2004, the Waisman Center has collaborated with the Autism Society of Greater Madison to host its annual Waisman Center Day with the Experts: Autism. The day features presentations about some of the latest advances in autism research and answers to audience questions from a panel of experts—individuals diagnosed with ASD and family members.