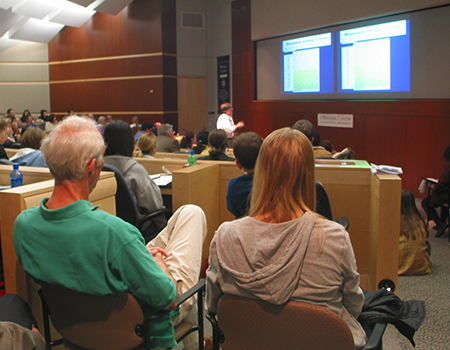 The John Wiley Seminar Series was initiated in 2001 and is a vital component of the intellectual climate of the center.  The seminar series features presentations by renowned scientists on topics related to human development, developmental disabilities, and neurodegenerative diseases.
Held on Fridays at noon during the academic year, the seminar series brings in about 24 speakers per year from throughout the US. The series is designed to expose trainees and investigators to innovative biobehavioral research approaches. Within this series, the Waisman Center hosts three named lectures.
The seminar series is funded by the John D. Wiley Conference Center Fund, the Friends of the Waisman Center and NIH grant U54 HD090256.
Everyone is welcome.