Jelte Rijkaart is 10 years old, with a ready smile, dark brown hair and warm brown eyes. He enjoys hanging out with people, especially his brother Roan. He is passionate about clocks—he has a wall dedicated to cuckoo clocks—and enjoys all sorts of movies about clocks on YouTube.
Jelte also has Alexander disease, a rare, progressive, and ultimately fatal neurodegenerative disease.
When Jelte was born—on October 15, 2005—his parents, Mark and Monique Rijkaart, were happy new parents. "We enjoyed the first few months, Jelte's sweet faces and funny sounds—it was an intense yet carefree time," they write on the website of their foundation, Jelte and Alexander.
But Jelte's health started to deteriorate soon after his first birthday, and his development stalled and then reversed. He could no longer say the few words he had learned and soon after his second birthday he stopped being able to crawl.
"As parents, we were helpless. We didn't even know what was wrong with him," recalls Mark and Monique. Doctors in The Netherlands—where the Rijkaarts live—ran a battery of tests, but the results were inconclusive. Then, during the search for a diagnosis, an MRI scan of Jelte's brain was sent to Marjo van der Knaap, MD, PhD, a researcher and clinician at the VU University in Amsterdam, who specializes in studying abnormalities in the white matter of the brain.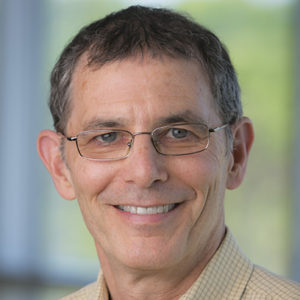 Knaap suspected Jelte was suffering from Alexander disease, and a genetic test confirmed that diagnosis. "For information and research on Alexander Disease she referred us to Dr. Albee Messing at the Waisman Center," said Mark and Monique, via email.
Albee Messing, VMD, PhD, is the director of the Waisman Center. His research is aimed at understanding the genetic basis of Alexander disease, testing drugs as potential therapeutics, and identifying biomarkers in blood or cerebrospinal fluid that would permit monitoring of Alexander disease severity or progression. His laboratory was the first to develop a mouse model of Alexander disease, and he currently leads a coordinated effort funded by the NIH that links four laboratories together (two in Wisconsin, one in Rochester, and one in Boston) with the common goal of making progress on this disease.
Through their foundation, Jelte and Alexander, Mark and Monique have raised tens of thousands of dollars in support of Messing's research. They have been helped greatly in their fundraising efforts by the family of Amber, a Dutch girl who also has Alexander disease.
"The community around Alexander disease is quite small and very close-knit," says Messing. "Their support has been integral in furthering our research and allowing us to try novel approaches."
Messing—who has visited the Netherlands and met with the Rijkaarts, including Jelte—described how support from the Rijkaarts made it possible for him to hire postdoctoral researcher Laura Moody and investigate an important aspect of Alexander disease.
The brains of individuals with Alexander disease have an abnormal buildup of aggregates called 'Rosenthal fibers'. These fibers are made up of a protein called GFAP. "We weren't sure if there was buildup because more GFAP was being made or if less of the protein was being degraded or both," says Messing. Knowing why GFAP aggregates were forming in the brains of Alexander disease patients is a crucial step in developing therapies.
He anticipates publishing the findings soon in an academic journal.
It was important to Mark and Monique that the funds they raised through the Jelte and Alexander Foundation be spent on research on Alexander disease. "Dr. Messing pursues his research with passion and conviction," says the Rijkaarts, "and we are convinced that his work will help us better understand and develop treatments for Alexander disease."
"Of course, our hope is that one day there will be a cure for this debilitating disease," says Mark and Monique, "and that in the meantime research will allow children who have Alexander disease to have a higher quality of life."
Mark and Monique acknowledge that research outcomes that lead to treatments will probably be too late for Jelte. But they aren't giving up. "Hope is an important thing and to be without hope can be a heavy burden," they say.