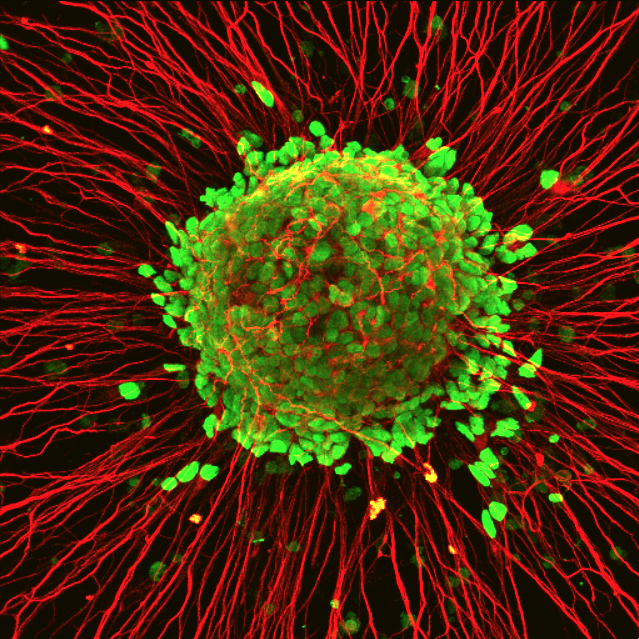 May is #ALSAwarenessMonth and Waisman investigator Su-Chun Zhang, MD, PhD, uses stem cells to uncover the cause of ALS with the hope of developing treatments and therapies.
Amyotrophic lateral sclerosis (ALS) is a progressive and fatal neurogenerative diseases that attacks motor neurons in the brain and spinal cord, resulting in a gradual decline of muscle movement and control. Approximately 15 individuals in the United States are diagnosed with ALS each day. It is estimated that roughly 16,000 people are living with ALS in the United States.
Zhang's work on ALS is focused on uncovering the biological underpinnings of the disease in order to understand how the disease develops and when things go awry. He has made great strides in his research by using stem cells, including iPS cells – stem cells derived from reprogrammed skin cells – from individuals with ALS. One of his breakthrough discoveries includes pinpointing an error in protein formation that could be root cause of ALS.
Read more about Zhang's work here:
For more information on the condition, please visit: ALS Stem Cell Research at Waisman Center
To support ALS research, please visit: Advancing Research
Image caption:  In this microscope photo of motor neurons created in the laboratory of Su-Chun Zhang, green marks the nucleus and red marks the nerve fibers. Zhang and co-workers at the Waisman Center have identified a misregulation of protein in the nucleus as the likely first step in the pathology of ALS.
Image: Hong Chen, Su-Chun Zhang/Waisman Center