By Emily Leclerc, Waisman Science Writer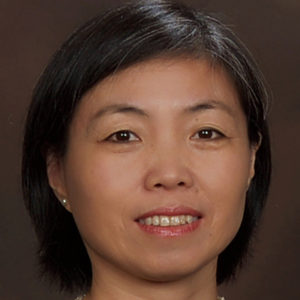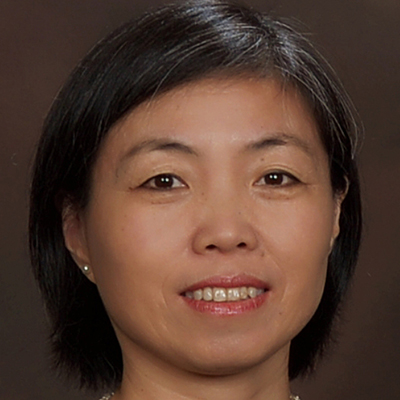 Two Waisman investigators were recently awarded a three million dollar grant from the U.S. Department of Defense (DOD) to study and characterize human stem cell models of fragile X syndrome (FXS). Xinyu Zhao, PhD, professor of neuroscience, and Anita Bhattacharyya, PhD, assistant professor of cell and regenerative biology, will partner on research over the next four years to better understand the molecular underpinnings behind the diversity of FXS symptoms and how that diversity may inform the search for effective therapies.
FXS is the most common inherited cause of intellectual disability and can include developmental delays, learning disabilities, and social and behavior issues. The condition stems from a single mutation in the FMR1 gene. Despite having a relatively straightforward root cause, FXS presents with a wide range of symptoms and severity. Each person with FXS may be impacted quite differently. This variability presents challenges when trying to design treatments for FXS symptoms and the clinical trials to test them.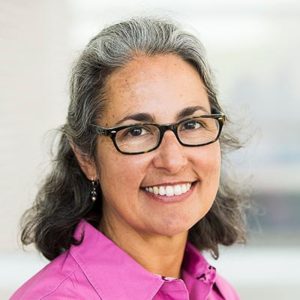 "The FMR1 gene has been known for more than thirty years. We know a lot about what the protein does from studying mouse models, drosophila (fruit flies), and human blood cells," says Zhao "However, most clinical trials have failed. We now realize that the function of this gene in human brains, in human neurons, is really very unknown."
By using human stem cell lines derived from patients with FXS, Zhao and Bhattacharyya will further investigate the FMR1 protein's role in human brain development and how it contributes to FXS' diversity of presentations. This information will hopefully illuminate why some individuals with FXS often respond differently to clinical trial compounds or do not respond at all.
"What is unique about this grant is we're making stem cells from people with fragile X that have different characteristics so maybe we can figure out why they have those different characteristics," says Bhattacharyya. "One of those characteristics, at least with the cells from the individuals that we have, is how they respond to drugs. So, it could help us identify why some people respond to some drugs and not others but, more importantly, it could help us tailor drugs to certain subpopulations of individuals with fragile X."
The hope is that, armed with this information, it will become possible to design better and more effective therapies and clinical trial protocols. In particular, Zhao and Bhattacharyya are going to look at neurons' electrophysiological properties as a marker for patient differences. They can then separate the cells into categories based on their electrophysical characteristics.
In preliminary studies, Zhao, Bhattacharyya, and their collaborator Craig Erickson, MD, a clinician at Cincinnati Children's Medical Center, have found patients with FXS who respond differently to clinical trial compounds can be characterized by their electroencephalogram (EEG) imaging. In the grant, Zhao and Bhattacharyya will link an individuals' EEG characteristics to the electrical activity of their stem cell-derived neurons. This may have the potential to become a marker for how patients could respond to potential therapies and provide insights on how to make those treatments more effective. There is also potential for this study to reveal novel drug targets as well. "We'll finally be able to do a comprehensive analysis," Zhao says. "We are really excited about this grant and every time I mention this project, other people are excited too."
Zhao and Bhattacharyya will work closely with Waisman investigators Qiang Chang, PhD, professor of medical genetics and neurology, Andre Sousa, PhD, assistant professor of neuroscience, and Daifeng Wang, PhD, assistant professor of biostatistics and medical informatics, and computer sciences, as well as Waisman affiliated investigator Ari Rosenberg, associate professor of neuroscience. Erickson will also be heavily involved as he collaborated on the preliminary studies and has been working with patients with FXS for more than a decade.
This project was initially funded by a pilot grant from the John Merck Fund and postdoctoral fellowships to Carissa Sirois from the Fragile X Research Foundation (FRAXA), UW Stem Cell and Regenerative Medicine Center (SCRMC), and Autism Science Foundation, allowing the team to generate preliminary data for the DOD grant application. In addition, the Waisman Center, Office of the Vice Chancellor for Research and Graduate Education with funding from the Wisconsin Alumni Research Foundation, SCRMC, the Mancheski Foundation, and School of Veterinary Medicine provided funds to purchase the multielectrode array apparatus that is essential for generating preliminary data and carrying out ongoing work for the project.
| | |
| --- | --- |
| Your support makes a difference. Donate now to advance knowledge about human development, developmental disabilities, and neurodegenerative diseases through research, services, training, and community outreach. | DONATE NOW |