When Madison attorney David Walsh learned 17 years ago that his sons have a genetic disorder that causes blindness, he went into action mode.
"I was going to cure this," Walsh, 71, said from Foley and Lardner, where he is retired but still active.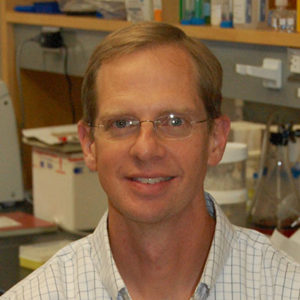 A cure for Usher syndrome is far from reality. But Dr. David Gamm of UW-Madison's Waisman Center is among those working on it, with help from Walsh and other donors.
Walsh contributed to and helped raise more than $1 million for Gamm's research, in part through the Foundation Fighting Blindness. The money jump-started the ophthalmologist's lab a decade ago and brought in other grants.
"It was a real shot in the arm," Gamm said.
Gamm studies stem cells made from the skin and blood of patients with retinitis pigmentosa, the component of Usher that causes progressive loss of peripheral vision.
Some of the cells are from the Walsh family. David and Nancy Walsh and their four children — two with Usher, one an unaffected carrier and one with no trace of the gene — contributed blood for Gamm's studies, as did David's mother, now 99.
Gamm is using the cells to screen drugs for potential treatments, examine ways to repair faulty genes and study the possibility of replacing diseased cells with healthy cells.
The scientific challenges are many, but being able to compare stem cells from relatives with and without the condition is a major advance, Gamm said.
"It gives us a template," he said. "We never had this before."
The research brings hope to Johnny Walsh, 32, whose vision is nearly gone.
"I'm just waiting for the call from Dr. Gamm, for him to say, 'We know how to reverse it,' " he said. "I hope that call will come. I'm certain that it will."
Related Story: Brothers bound by blindness