By Emily Leclerc, Science Writer, Waisman Center
Fighting Blindness Canada, a Canadian private funder of vision research, recently awarded David Gamm, MD, PhD, a grant to continue his research on photoreceptor replacement therapy in late-stage retinitis pigmentosa (RP). Gamm, a professor of ophthalmology and visual sciences, director of the McPherson Eye Research Institute, and Waisman Center investigator, is working to develop an effective treatment for the root cause of RP and other degenerative retinal diseases. This grant will allow Gamm to further test the efficacy of an induced pluripotent stem cell (iPSC) derived treatment that aims to replace damaged photoreceptor cells and restore some measure of vision.
RP is a rare genetic condition that causes the breakdown and loss of the photoreceptor cells in the retina – the cells that convert light into electrical signals that the brain can then interpret. RP symptoms include night blindness, loss of peripheral vision, and eventual blindness.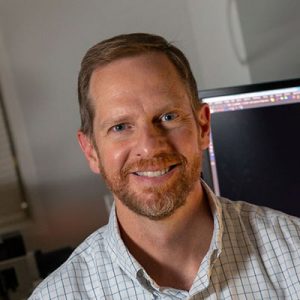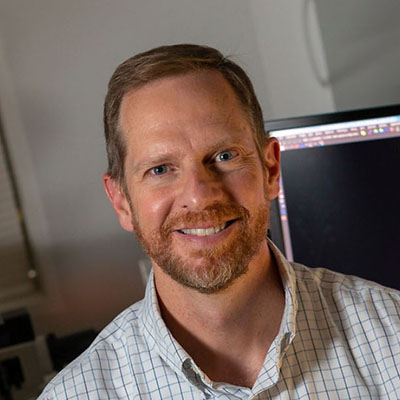 The grant is funding phase two of this research project which is called Restore 20/20. In phase one, Gamm and his collaborators were able to develop the iPSC derived treatment, develop a surgical methodology for delivering the treatment, and run tests to determine if the treatment was working. Phase one's results were promising in that they showed the treatment would successfully integrate into the host retina and develop into healthy and mature photoreceptor cells. Phase two is building on these results by conducting further testing to see if these transplanted cells restore some measure of vision. They are also testing a new delivery method of the iPSC derived treatment that may improve the delivery, safety, and efficacy of the treatment.
"We are very excited to continue our efforts to advance photoreceptor cell replacement therapies for a wide range of inherited retinal degenerative diseases," Gamm says. "Our collaboration with industry and William Beltran and Geoffrey Aguirre at the University of Pennsylvania puts us in an excellent position to test our iPSC derived photoreceptor cell product in highly relevant animal models using advanced methods to assess donor cell survival and function."
Gamm and his collaborators are also in a prime position for future human clinical trials. Their partnerships with Opsis Therapeutics, Fujifilm Cellular Dynamics Inc., BlueRock Therapeutics, and Bayer AG have them seated at the crossroads of research and clinical development. "We now have an unprecedented academic-industry team in place to advance current and future photoreceptor-based therapies to the clinic in a thoughtful and expeditious manner."
The researchers hope in this phase two research to determine if their new delivery method will increase the efficacy of the photoreceptor replacement therapy and to what extent the treatment restores vision in naturally occurring animal models of retinitis pigmentosa. "With this funding we will be able to acquire critical data to vet this approach in preparation for future clinical trials," Gamm says.
This research is also funded by the Sandra Lemke Trout Chair in Eye Research (a Trout Family Endowment) and the Retina Research Foundation Emmett A. Humble Distinguished Directorship of the McPherson Eye Research Institute.
| | |
| --- | --- |
| Your support makes a difference. Donate now to advance knowledge about human development, developmental disabilities, and neurodegenerative diseases through research, services, training, and community outreach. | DONATE NOW |