By Charlene N. Rivera-Bonet, Waisman Science Writer
Tiny but mighty is a good way of describing our genome – the collection of our DNA. Although not visible to the naked eye, the human genome holds around 21,000 genes and millions of DNA variants, containing the information needed to maintain an organism throughout its life.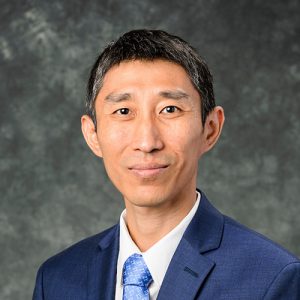 Over the last decade or so, efforts have been made to better understand the human genome by sequencing DNA and RNA. This opened a door to the discovery of genes that underlie neurological diseases. But analyzing the genome is no easy task, especially in the context of disease. "It's not just getting the sequence. You've got to make sense of the sequence and determine what kind of functional implication there is for each one of these genomes, for the differences between the genomes, and for whatever changes there are in the genomes," says Qiang Chang, PhD, director of the Waisman Center, University of Wisconsin-Madison and professor of medical genetics and neurology.
This is one of the main reasons why Chang and the Waisman Center decided to hire a cluster of faculty that are experts in the field of functional genetics and genomics with additional focus on bioinformatics and neuroscience. Daifeng Wang, PhD, associate professor of biostatistics and medical informatics, and computer science,  André Sousa, PhD, assistant professor of neuroscience, and Abbas Rizvi, PhD, assistant professor of neuroscience, came to the Waisman Center as part of a Genomics/Genetics Cluster Hire that started in 2018. "Instead of just having a single person who may be more isolated, you bring in a small group of people together and then the dynamic is such that there is, within a cluster, a lot of synergy. The goal is that such clusters would serve as a nucleus to interface or interact with the existing research programs," says Chang, who also came to Waisman as part of a cluster hire in 2002.
The Cluster Hiring Initiative was started in 1998 as an innovative university-state partnership designed to foster collaborative research, education, and outreach by creating new interdisciplinary areas of knowledge that cross the boundaries of existing programs. Chang, along with other Waisman investigators applied for and were granted the new cluster hire in 2018.
The goal of the Functional Genetics/Genomics of Neurodevelopmental and Neurodegenerative Diseases Cluster is to identify and understand changes in the genome that cause neurological diseases. The hope is that these discoveries will lead to new panels for diagnosis and novel treatments. "As biologists we always have interesting questions we want to answer but don't necessarily have the tools to allow us to get at it. And whenever new tools are developed, they allow us to move forward in a more significant way. In the context of looking for new growth between disciplines and using your tools, then this cluster mechanism is really fitting," Chang says.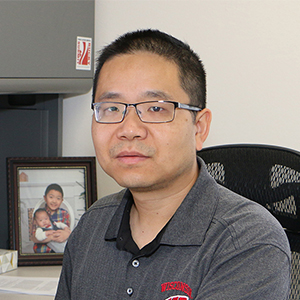 Wang filled the first seat of the cluster hire in 2019 as a bioinformatician. "I think that the Waisman Center and the functional genomic cluster really attracted me because I wanted to do bioinformatics research in the brain, brain genomics, and functional genomics in the brain and brain diseases," says Wang, who was a postdoctoral fellow at Yale University and then worked as junior faculty at Stony Brook University prior to coming to Waisman.
Wang's field of research fits like a glove at the Waisman Center, allowing for numerous fruitful collaborations. His lab focuses on applying machine learning and biostatistics to the understanding of neurodevelopmental diseases. Machine learning is a form of artificial intelligence (AI) that uses computer codes to analyze large amounts of data quickly and efficiently. "It's really difficult to process so much complex data manually, so we have to use computer programs to analyze the data and generate predictions that could relate to a disease," Wang says. In particular, he integrates and interprets large-scale multimodal data, or data acquired using multiple types of methods, of complex brain disorders to better understand disease mechanisms. In short, he finds ways of making sense of bulky, complex data about brain genomics.
Wang now directs the Data Science Core at the Waisman Center.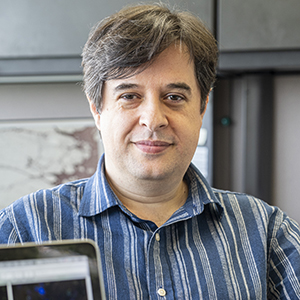 The second seat of the cluster hire was filled by Sousa, a neuroscientist. He came to the Waisman Center in 2021, after a postdoctoral position at Yale University. "I remember when I was applying to jobs, and this position opened and the job description basically matched what I do. They wanted somebody that does exactly what I do," Sousa says.
Sousa's research focuses on understanding the genetic changes, or mutations, that have occurred only in humans, and are not found in other species. "We want to understand what are the mutations that have accumulated in our genome that changed the cell and molecular processes that are responsible for normal brain development," Sousa says. He aims to understand what is specific about human brain development, compared to other species, that makes us different and potentially more vulnerable to certain neurological disorders.
One thing that being at the Waisman Center has allowed Sousa to do is expanding his research into new fields he had never explored before. An example of this is research on Down syndrome in collaboration with Anita Bhattacharyya, PhD, associate professor of cell and regenerative biology.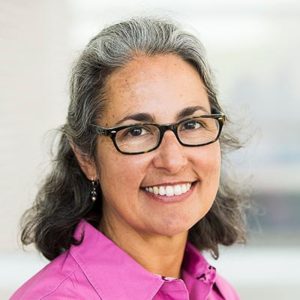 The cluster hire is meant to foster collaborations, allowing scientists to reach new areas of research. "For many of the research programs here, if you add a genomic component, then your dimensions get expanded," Chang says. "There's a lot of innovation to be made there. And the tools are available, and expertise is available."
Wang and Sousa, who had previously collaborated while at Yale, have not fallen short of this goal. They have not only successfully established their own independent research programs, but they have also developed collaborations among themselves, and with other researchers such as Chang and Xinyu Zhao, PhD, Jenni & Kyle Professor in Novel Neurodevelopmental Diseases, applying novel techniques to studying neurodevelopmental disabilities.
These collaborations have led to publications in high impact journals, and have brought in more than $14 million in extramural funding to support research. "I'm sure there's going to be more success stories," Chang says.
The third seat of the cluster hire was filled by Rizvi in the summer of 2023. Rizvi was an associate research scientist at Columbia University prior to joining the Waisman Center. "One of the things that is really attractive about the Waisman Center is that it really dovetails nicely into the trajectory that I've had, which is to be able to understand the molecular basis of complexity within the brain and the spinal cord in context of behavior in neurodegenerative disease," Rizvi says.
Rizvi's work focuses in understanding gene regulation, and building genomic tools to better understand cell-cell interactions that support the structure and function of neural circuits and behavior. He also wants to better understand the molecular events in single cells and in communities of cells that give rise to the earliest events associated with amyotrophic lateral sclerosis (ALS).
In addition to exploring these questions, Rizvi's lab also builds novel genomic tools and strategies accompanied by computational approaches to bring a new understanding of the intricacies of neurodegeneration.
The combination of Wang, Sousa, and Rizvi's expertise brings added momentum to the goal of understanding the genetic complexities of neurodevelopmental and neurodegenerative disorders. "All three of us are deeply interested in very different questions," Rizvi says. "But there is an overarching theme that unifies us, and that is gaining biological insight from complexity."
| | |
| --- | --- |
| Your support makes a difference. Donate now to advance knowledge about human development, developmental disabilities, and neurodegenerative diseases through research, services, training, and community outreach. | DONATE NOW |
---
Learn more about the Waisman Center's 50th Anniversary, including events, history, stories and images:
50 Years | 1973 - 2023
---