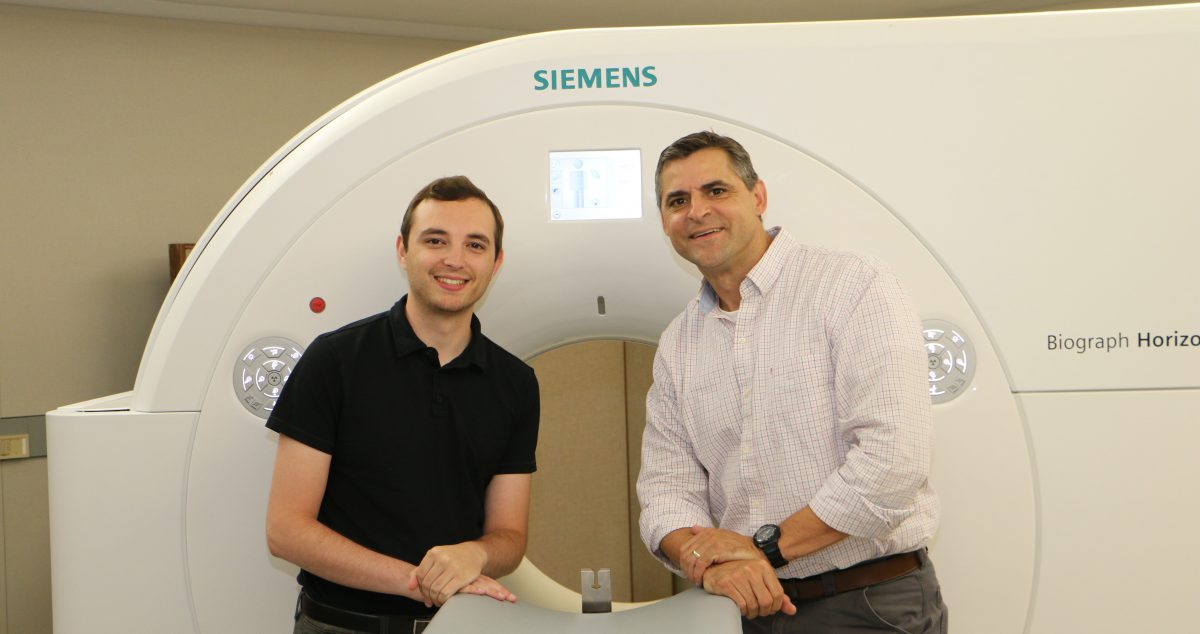 A gift from the Mancheski Foundation continues to provide integral support to doctoral student Matthew Zammit as he furthers his research on the progression of Alzheimer's disease in individuals with Down syndrome.
Zammit is beginning his fourth year as a doctoral student working in the laboratory of Bradley Christian, PhD, a Waisman investigator and professor of medical physics and psychiatry at the University of Wisconsin-Madison. The support from the Mancheski Foundation has allowed Zammit to continue his research focused on understanding the progression of Alzheimer's disease in individuals with Down syndrome.
Adults with Down syndrome are at very high risk of developing Alzheimer's disease, with a 75% prevalence of dementia by age 65. As a result, there is strong motivation to get this population involved in clinical trials aimed at prevention of the disease.
One promising intervention is an anti-amyloid therapy, in which an agent is administered that is designed to clear beta-amyloid plaques in the brain. Beta-amyloid plaques are thought to be the earliest marker of Alzheimer's progression, and removal of these plaques may slow the rate of cognitive decline. While such therapies have shown to be unsuccessful at reversing cognitive decline in individuals already diagnosed with Alzheimer's dementia, there is speculation that administration of this therapy before symptoms are present may prove effective.
With this in mind, Zammit is using neuroimaging and neuropsychiatric data to find the ideal time point of Alzheimer's disease progression in individuals with Down syndrome in order to recruit for clinical trials aimed at monitoring the effectiveness of prevention strategies.
Zammit is also currently working on publishing a manuscript focused on using PET imaging to measure beta-amyloid change over time in Down syndrome, highlighting a new analysis method called Amyloid Load. This metric is very sensitive to detect changes in beta-amyloid and will be feasible for use in clinical trials.
In 2019, Matthew was honored as a recipient of the Young Investigator Award at the third international conference of the Trisomy 21 Research Society (T21RS) in Barcelona, Spain. This is the only conference in the world that is fully dedicated to studying all aspects of Down syndrome. Support from the Mancheski Foundation enabled Matthew to present at the conference providing a great opportunity for him to engage and network with other researchers in the field and for his work to gain recognition from the international scientific community.
---
Support this research: Alzheimer's Disease in Down Syndrome Research Fund