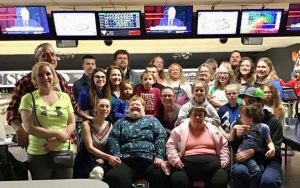 By Charlene N. Rivera-Bonet, Waisman Science Writer
Allison and Amber Westemeier get excited every time they take a trip to the Waisman Center from Oshkosh, WI. "It's like a mini vacation for them to come and stay at a hotel," says their sister, Jane Mueller. Allison and Amber have Down syndrome, and every 16 months they visit the Waisman Center to participate in the National Institutes of Health-funded Alzheimer's Biomarkers Consortium – Down Syndrome (ABC-DS), a large multicenter research initiative to find biomarkers to track Alzheimer's disease in Down syndrome.
Although to them it is a mini vacation and a chance to receive lots of undivided attention, they are making a big contribution to the understanding of Alzheimer's disease both in Down syndrome and in the general population.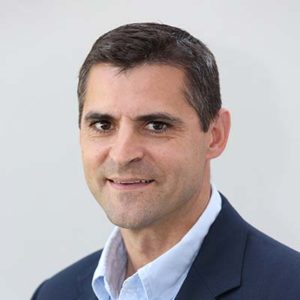 Individuals with Down syndrome have an increased risk for Alzheimer's disease and typically develop it at an earlier age. The 21st chromosome, triplicated in Down syndrome, carries one of the genes responsible for the production of amyloid precursor – a protein that can become misfolded aggregated on neurons in the brain, a feature of Alzheimer's disease. It is estimated that within their lifetime, 90% of people with Down syndrome will have Alzheimer's disease clinical symptoms.
The goal of the ABC-DS is to better understand the course of Alzheimer's disease in people with Down syndrome, develop biomarkers, and identify risk and protective factors.  The Waisman Center site is co-led by Sigan Hartley, PhD, professor and 100 Women Distinguished Chair in Human Ecology and Bradley Christian, PhD, professor of medical physics and psychiatry who is also one of the leads of the overall multicenter ABC-DS study.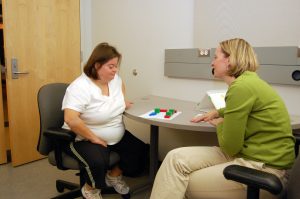 The ABC-DS project started in 2010 as a natural history study through a collaboration between the Waisman Center and the University of Pittsburgh. "This initial study revealed that people with Down syndrome started to show the presence of amyloid in the brain at a much younger age than we would see in the neurotypical or the non-Down syndrome population," Christian says.
As the study keeps growing, six more research sites have joined and increased the sample size to 550 individuals with Down syndrome, and 50 biological siblings. "Our whole goal is to turn this natural history observational study into a prevention or treatment type of trial," says Christian. "That is, we don't want to just watch people potentially progress to Alzheimer's disease, we want to do something about it and ensure that people with Down syndrome have access to newly developed therapies."
Allison has been one of the 40 individuals that started at the early stages of the study at the Waisman Center, participating in the study for more than a decade. Amber, her younger adopted sister joined later. They are both part of a big family of eight biological and nine adopted children. Jane, Allison's biological sister, participates as a control.
"One of the reasons why I've decided to participate is Alzheimer's actually runs in our family, outside of the scope of the Down syndrome part of it. I personally feel any way that we can help anybody with Alzheimer's disease in general, is a benefit to the society as a whole. Any part I can play in that I feel it's a very special thing to me," says Jane, whose grandmother had Alzheimer's disease. Also, their late mother Alice participated in other research studies through the University of Wisconsin Alzheimer's Disease Research Center.
Pathologically and cognitively, Alzheimer's disease looks very similar between the general population and people with Down syndrome. The hope is that these findings will help all people with Alzheimer's disease by providing an understanding of the changes in the brain and how therapies can target those specific processes that lead to dementia.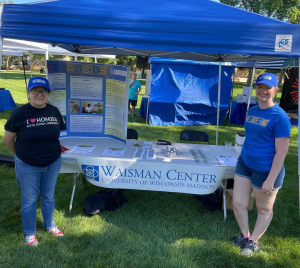 Currently at the Wisconsin research site, 70 individuals with Down syndrome participate in the study along with 17 siblings.
Because the visit lasts two days, out of town participants such as Allison, Amber, and Jane get to stay at a hotel. "Most families live in Wisconsin, but others travel from other states such as Minnesota, Michigan, Illinois, Iowa, and Tennessee. They stay overnight so that we make it as easy as possible for them to participate," says Renee Makuch, coordinator of the study.
Day one of the visit involves neuropsychological measures that assess memory, attention, and visuospatial ability and other cognitive and motor abilities.
"I actually think that Allison loves it, because she gets a whole lot of attention. She gets that one-on-one with everybody. And they treat her like a queen," Jane says.
Meanwhile, a parent(s) works with Makuch to complete the caregiver measures, which looks at physical and mental health, memory, behaviors, and activities of daily living.
Day two of the visit involves brain scans with magnetic resonance imaging (MRI) to look at brain structure and function, as well as positron emission tomography (PET), to measure levels of amyloid and tau deposits related to disease progression. "Right now, brain imaging scans are one of the primary ways that we measure the presence of amyloid and tau and track how the brain is changing during the early stages of the disease," Hartley says.
On day two, the researchers may also collect cerebrospinal fluid and blood to look for the presence of biomarkers such as amyloid products or indicators of neuronal damage. "With PET imaging, we've established the gold standard for determining the presence of these pathological features. And now we're looking at other measures that are more easily obtained. So instead of bringing someone in and performing a scan on them, we are hoping we can just draw some blood and get the same information," Christian says.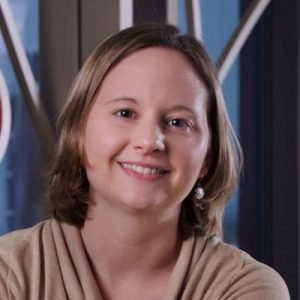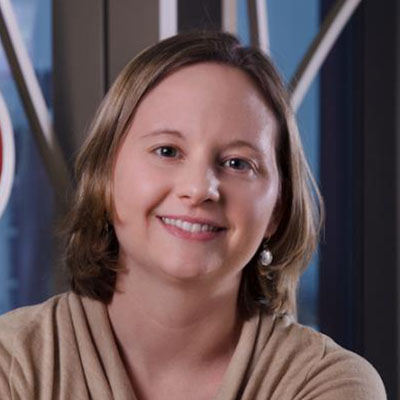 With this research, they are aiming to simplify the detection of amyloid accumulation in the brain, which in Down syndrome can start happening in their early 30s – up to three decades earlier than in individuals without Down syndrome. By the age of 50, most individuals with Down syndrome will present this amyloid accumulation, says Christian. Tau, a second protein that aggregates in the brain in Alzheimer's disease, starts accumulating a bit later in life, but still earlier than usual in Down syndrome. Accumulation of tau better correlates with cognitive decline and appears to be more closely related to damaged neurons in the brain.
Since amyloid accumulation can start years before any cognitive decline begins to show, the researchers hope to be able to determine the appropriate window for treatment.
Measuring cognitive change in people with Down syndrome, however, presents another challenge as many standardized tests won't work in the Down syndrome population. Hartley and the group of neuropsychologists with the ABC-DS study, have been working on designing cognitive tests more specific for individuals with Down syndrome.
"I would definitely say the field is making advancements in identifying feasible and valid tools that we can use to assess changes in memory, attention, and other cognitive abilities in people with Down syndrome who widely range in their level of intellectual functioning and verbal ability," says Hartley. "However, there is still a lot of work to do in terms of translating these research tools into quick and easy-to-administer screeners for use in routine checkups with primary care providers."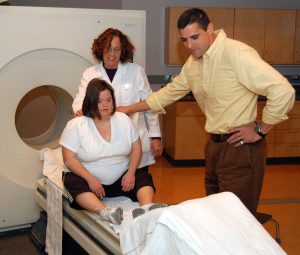 In addition to the ABC-DS study, Hartley also studies how lifestyle adds to Alzheimer's disease pathology or alters the timing of cognitive decline in people with Down syndrome by evaluating sleep, physical activity and social interaction. "I think one of the lessons we have learned over the past few years is that lifestyle factors also matter. There may be ways to delay the timing of Alzheimer's disease in people with Down syndrome through social policies and prevention efforts that improve overall brain health," says Hartley.
Christian, Hartley, and Makuch credit the success of these studies to the steadfast participation of individuals with Down syndrome and their families in research. "Working with families who have a family member with Down syndrome has been a wonderful partnership. Not only are they incredibly devoted to improving the quality of life for their aging family member with Down syndrome, but for everyone who may be affected by Alzheimer's disease in the future," Makuch says.
On the other hand, many of the participants like Jane, doing what she can to help in the development of treatments or prevention of Alzheimer's disease is what keeps her coming back. "I don't envision us ever ending that relationship with the Waisman Center," Jane says, "I just feel it's so valuable."
| | |
| --- | --- |
| Your support makes a difference. Donate now to advance knowledge about human development, developmental disabilities, and neurodegenerative diseases through research, services, training, and community outreach. | DONATE NOW |
---
Learn more about the Waisman Center's 50th Anniversary, including events, history, stories and images:
50 Years | 1973 - 2023
---